Neben dem Thema Sommer findet man derzeit natürlich ebenso passend zur Jahreszeit das Thema Schulanfang und Kinder. Vielleicht ist meine Vorstelung von Schule etwas veraltet, aber für mich sieht so eine typsche Schulszene aus :) ...zumindest im Bilderbuch!
Besides the theme summer, the topics children and especially start of school or back to school can be found everywhere currently. Maybe I am not so up to date any more with my idea of school, but for me, a typical day at school would look like this :) ...at least in children

s

book!
Oft ärgert man sich ja, dass die weißen Stempelkissen nicht gazn so toll deckend sind, wie man es gerne hätte und man dann doch embossen muss, aber in diesem Fall habe ich mir das zu nutzen gemacht, denn ich wollte ja einen Kreideeffekt haben. Ihr erinnert Euch ja auch vielleicht noch an meine Karte von vor ein paar Tagen mit dem Spruch "Wenn Dir das Leben Zitronen schenkt, mach Limonade draus " (frei übersetzt). Hier seht Ihr, was ich mit Zitronen mache :)
Very often one is disappointed about the white stamp pads not being opaque and then we need to do embossing to achieve a nice crisp white colour. In my case today I actually used this special appearance because I wanted the letters to look as if they where drawn with chalk. And you remember what I had as a theme some days ago? If life gives you limes, make margaritas! This is how I deal with limes!
Die Eule ist mit Copics koloriert, die Bücher sind selbst kreiert, ausgeschnitten und angemalt.
I coloured th owl with Copics and the books are self invented, cut out and painted a bit.
Materialliste
Supplies
Stempel /

stamps

: Stampominos 85104; Hero Arts LL760 Good Alphabet
Stempelkissen /

stamp pads

: Memento rich cocoa; Stampin Up craft whisper white
Stanze /

die

: Taylored Expressions Frame in Frame cutting plate #TE543
Copic YR00, YR02, E13, E23, E27, E33, B60
An den folgenden Challenges möchte ich mit meiner Karte teilnehmen.
I would like to participate into the following challenges with my card.
Marker Pop
Challenge #75 - Back to school
Simon says stamp Wednesday Challenge
Simon says Back to school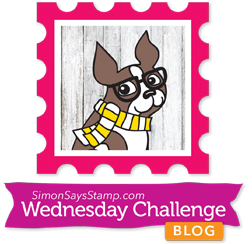 Retro Rubber Challenge Blog
Challenge #21 - Back to school
Den Eulenstempel habe ich seit ca. zwei Jahren und die Buchstaben seit ca. acht oder neun.
I have the owl stamp for about two years now and the letter stamps for about eight or nine.
{P

IN

}spirational Challenges
Challege #147
Bawion
Challenge 34-2015 - Kinder