Heute hatte ich die Freitheit mal wieder selbst meine Farben auszuwählen, da die einzige Farbchallenge, bei der ich mit meiner Karte teilnehmen möchte nach strahlenden Farben fragt, aber nicht spezifische Farben vorgibt. Da hat das Basteln auch direkt super viel Spaß gemacht, bei solch fröhlichen Farben.
Today I had the freedom to chose the colours myself, since the only colour challenge, that I wanted to follow is asking for vibrant colours, but does not give any specific colours to pick. That was great and lots of fun when playing. The colours brought me into a very nice playful and happy mood. I hope I can spread this over to you as well!
Zunächst habe ich das Motiv mit Stampin Up Farben gestempelt und anschließend mit Copics koloriert. Akzente habe ich dann widerum mit den Stampin Up Markern gesetzt. Das Motiv habe ich ausgeschnitten und mit Abstandshaltern befestigt. Für den Hintergrund habe ich meine Brushos benutzt. Dieses mal habe ich sie mit Wasser gemischt und die Farbe mit dem Pinsel aufgetragen. Der Spruch entstammt meiner Hand.
First I stamped the image with Stampin Up colours and coloured it with Copics. I accentuated structure with Stampin Up marker. After cutting out the main motif, I fixed it on the background with buffers. The background itself was coloured with brushos, to which I added water and applied the colour with a brush. The sentence is my hand writing, no stamp :)
Ich habe die folgenden Materialien verwendet.
Stempelkissen /

stamp pads

und Marker: Stampin Up
only orange, rose red, elegant eggplant, bermuda bay, taken with teal, pacific point
Copics BV08, RV04, RV09, V06, E07, YR04, YG41, BG49, B04, B12
Brushos orange, leaf green
Stempel /

stamps

: Stampin Up Measures of a Life (2006)
An den folgenden Challenges möchte ich mit meiner Karte teilnehmen.
I would like to participate into the following challenges with my card.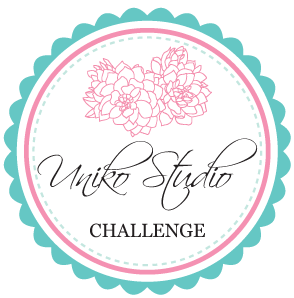 Waffle Flower